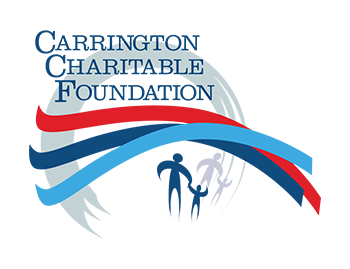 Carrington employees support annual Carrington Charitable Foundation's "Boxes for Our Troops Challenge" to benefit active U.S. service members
Carrington Associates nationwide send more than 1,500 care boxes to military serving around the world
ALISO VIEJO, Calif. (July 23, 2018) — As part of its ongoing commitment to supporting U.S. military men and women, Carrington Charitable Foundation (CCF), the nonprofit organization of The Carrington Companies, conductedits annual Boxes for Our TroopsChallenge, collecting 1,591 care packages for active-duty service members deployed around the world.
The annual event was created in 2013 as a way for Carrington and Vylla Associates across the country, some of whom are Veterans, to personally honor and show their appreciation for the servicemen and women currently serving our country. Six years later, CCF has sent approximately 7,000 boxes overseas to active-duty service members.
"Many active-duty military rarely receive mail, leaving them to cope without words of encouragement and support from friends and family back home, and we wanted to change that," said Shelly Lawrence, executive director of Community Relations, Carrington Charitable Foundation."Wherever our active military is serving the cause of freedom, we want them to know we care. Every year, Boxes for Our Troops gives Carrington Associates a fun opportunity to rally together."All nine major Carrington and Vylla office locations participated in the Boxes for Our Troops challenge, generously donating many thousands of dollars' worth of items, then wrapping, packing and shipping the boxes to servicemen and women serving on land and at sea. Gift box contents ranged from snack foods, breakfast items and bath and hygiene products to board games, footballs and a variety of reading materials. Some boxes were decorated with personal sentiments and themes and included thank you notes and photos of the Carrington team that put it together.
"The Vylla Team had a ton of fun raising funds and awareness for Boxes for Our Troops – so much so that we raised $10,000 for the cause," said Julie Beamish, vice president, operations, for Vylla in Aliso Viejo, Calif., who rallied Vylla Associates to pack and donate 520 boxes to this initiative. "We value our deployed troops and the sacrifices they make every day for our freedom. Sending goodies, reminders from home and personal notes is one small way we can show our appreciation."
According to Heather Ogle, a correspondence writer in the Carrington Mortgage Services location in Westfield, Ind., the Loan Administration team has participated in Boxes for Our Troops for the past several years now, and donations have gotten larger every year. Ogle said her team researched what items the troops want most –prestige soaps and deodorant, playing cards, gum, snacks with protein, powders for flavoring water – then went shopping and packed 113 boxes.
"Boxes for Our Troops gives us a chance to make somebody's day who really needs it," said Ogle. "We have several members on our team who were once active-duty military, and even more with loved ones who have served."
The Carrington Charitable Foundation is dedicated to supporting nonprofit organizations and communities across the United States through a variety of causes that are important to Carrington Associates and leaders. CCF carries out The Carrington Companies' mission of charitable giving and improving lives through financial contributions, fundraising events, volunteerism and its Signature Programs that focus on helping military Veterans by providing Mobility, Stability, Purpose and Prosperity. Since 2011, proceeds from the Carrington Charitable Foundation Golf Classic have directly supported CCF's Signature Programs, providing diverse ongoing assistance to Veterans and their families. To date, the annual event has raised more than $18 million to support Veterans returning from post- 9/11 battlefields. In 2015, 2016 and 2017, the Orange County Business Journal named the CCF Golf Classic the Top Netting Golf Event in Orange County. For more information about CCF and its Signature Programs, visit carringtoncf.org. For more information about The Carrington Companies, visit: www.carringtonhc.com.
Media Contact
Edward Pittman
214.533.6741
pr@carringtonmh.com